From the lamb to the lion
The story of the Löwen Chalets in Seefeld
The Löwen Chalets are part of a long history in Seefeld in Tirol. It all began over 100 years ago at the Gasthof Lamm and has since developed steadily in cooperation with the Seefeld tourist region. From the lamb to the lion.
It was 100 years ago ... - the Löwen Chalets were still the farm building of the Gasthof Lamm. Over time, tourism in Seefeld picked up and the Inn grew together with the town. In 2017, the Löwen Chalets 1-5 were finally built on the foundation of the old building. The name was then changed from Gasthof Lamm and the Löwen Chalets were born.
It all started 100 years ago…
At the time, Johann and Antonia Seyrling were the owners of the Lamm inn next to the Seefeld church and the farm building that was built in 1931. In 1964, the Olympic Games took place for the first time in Innsbruck - jumping on the normal hill and numerous cross-country competitions were moved to Seefeld.
As a result, Seefeld in Tirol experienced a major tourist boom. This was also noticeable at the Lamm Inn: an employee house was needed and the farm building was rebuilt. In 1989 a ski kindergarten was added and the Kracherlemoos restaurant was built next door.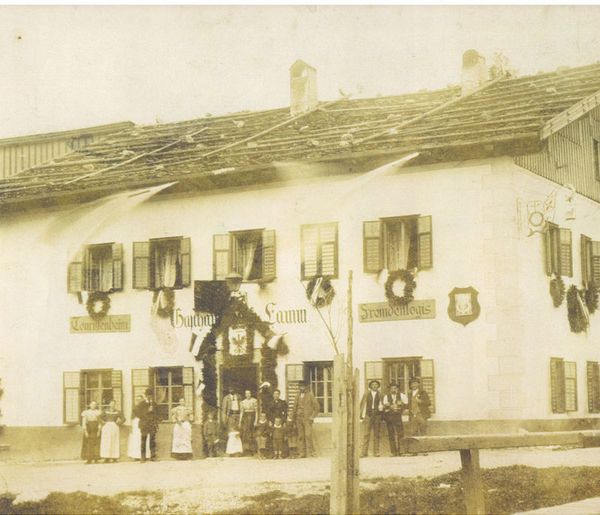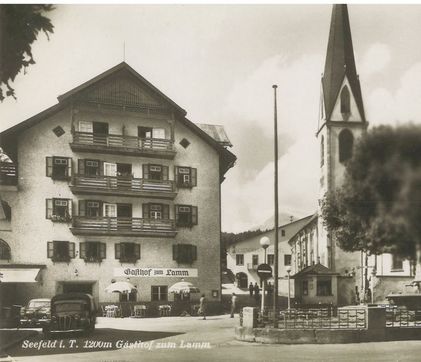 2017:
The Löwen Chalets 1-5 are built
In 2017, the time has caught up to the old staff house. In its place and on the surrounding moor meadows, the high-quality built Löwen Chalets were created in the unique K-style. Chalets 1-4 were built in eight months, as well as a seminar pavilion with reception, the "Alte Stube" lined with wooden beams from family property, and some carports for parking cars.
In 2018, Chalet 5 was added to the complex, which resulted from the renovation of a house that was built in 1989.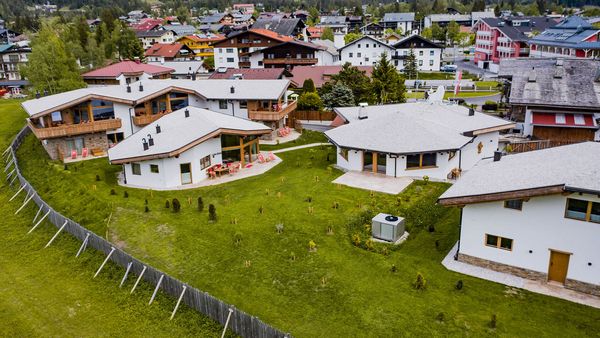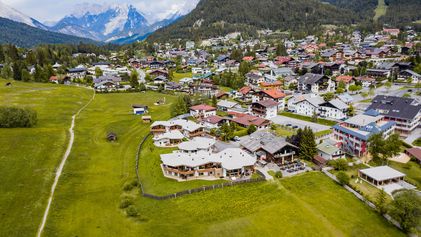 How the Löwen Chalets got their name
Something completely new had been created with Chalets 1-5 in Seefeld in Tirol. And this new development definitely needed a worthy name. It was researched and various connections were made - and the lion appeared again and again. In addition to personal associations with this majestic animal, it was also the ancient Indian legend "From Lamb to Lion" that contributed to the naming. The story is about a young lion who thinks he is a sheep because he grows up like one. Ultimately, however, he realizes that he is a lion.
The legend shows us that it is important to live your own life and to recognize yourself in it. This "making our way to ourselves" is a matter close to our hearts and our life's work - and that is why the chalets are now called Löwen Chalets.