Mountain biking holidays in the Alps
Mountain biking and e-biking in Seefeld in Tirol
In the Olympiaregion Seefeld in Tirol at 1,200 m you will find one of the most varied bike areas in the Alps - with over 570 kilometres of bike paths. From easy family routes to demanding mountain tours by both mountain and e-bikes.
Framed by the impressive mountain backdrop, Seefeld in Tirol opens up a varied landscape that is ideal for bike tours of all levels of difficulty. No matter whether you are on a mountain bike or an e-bike, whether a simple pleasure ride or a steep action section: the experience is always incredible.
Mountain biking on summer vacation in Seefeld
Mountain biking on a summer vacation in Seefeld in Tirol is one of the most popular activities in the region. No wonder: a total of 570 tour kilometres are open for you to discover. Active sports enthusiasts can look forward to challenging routes with a few meters to be mastered. After the effort, the refreshing downhill wind feels all the better, and more than 60 huts and alpine pastures in the region tempt you to take a well-deserved rest.
But it is also much gentler: for leisurely drivers, beginners and families there are easier and flatter routes in the region around Seefeld.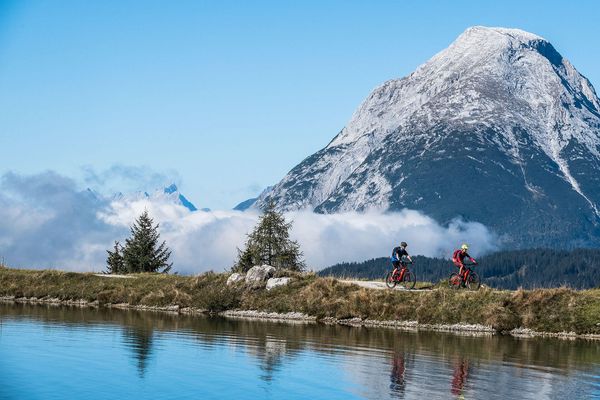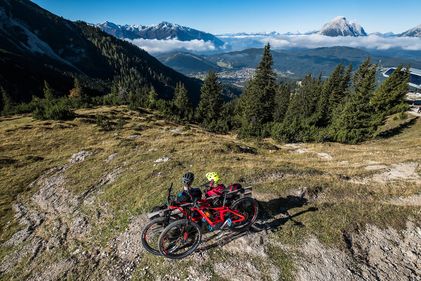 Vacation with an e-bike in Seefeld in Tirol
The trend of e-biking has long since arrived in Seefeld in Tirol. Not only elderly people enjoy a ride on the electric motor-driven bicycles, younger explorers are also getting a taste for it.
With the e-bike you can conquer any slope easily and comfortably and can keep up with fast athlete friends or save your strength before starting your hike. A comprehensive e-bike concept was developed in the Olympiaregion Seefeld in Tirol to offer you the highest possible service quality and the best cycling experience.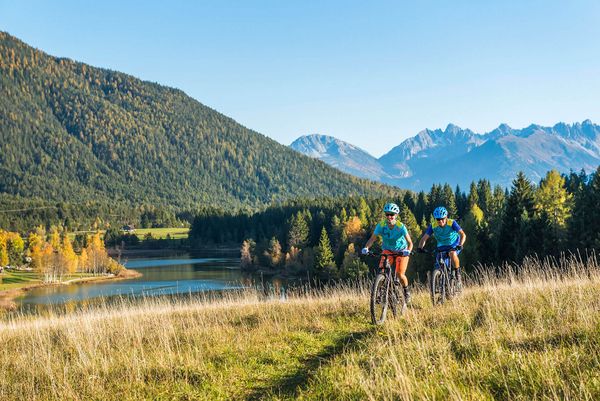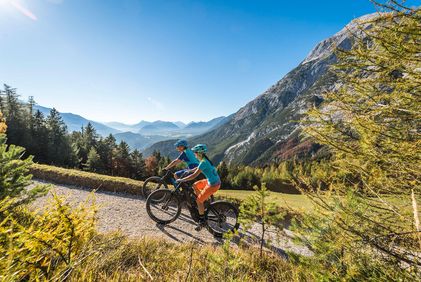 E-bike rental in Seefeld in Tirol
Would you like to switch to modern technology and e-bike power during your summer vacation in Seefeld in Tirol? No problem - you can easily borrow e-bikes from one of the rental offices. Several battery charging stations are available throughout the region.
Here you can find the e-bike rental points in Seefeld in Tirol: