Your chalet for events in Seefeld in Tirol
Seminars and meetings in the Löwen Chalets
At the Löwen Chalets in the middle of the beautiful Seefeld mountains at 1,200 m, you can not only go on a wonderful holiday but you also have the opportunity to hold your seminar or event in our chalet premises.
In addition to Chalets 1-5, the Löwen Chalets also have the Löwen Pavilion and the "Alte Stube", which are ideal for seminars and events of all kinds close to nature - from 2 to 40 people. With sizes from 24 to 84 sqm you will find exactly the right space for yourself, whether in the Löwen Pavilion or in the "Alte Stube". If desired, the Löwen Pavilion can also be flexibly equipped with modern conference technology as well as mats and seat cushions for alternative seminars.
The Löwen-Pavillon and the "Alte Stube"
All around the Löwen Chalets lay idyllic and inspiring mountains on the Seefeld plateau at 1,200 m as well as refreshing, clear air. Ideal conditions to concentrate, to come up with new ideas, to brainstorm or to meditate.
In the Löwen Pavilion and the "Alte Stube" you will find suitable rooms for your seminars, workshops or events, which can be equipped with modern technology if required. This way you can make your event a success - and combine it with beautiful trips into nature.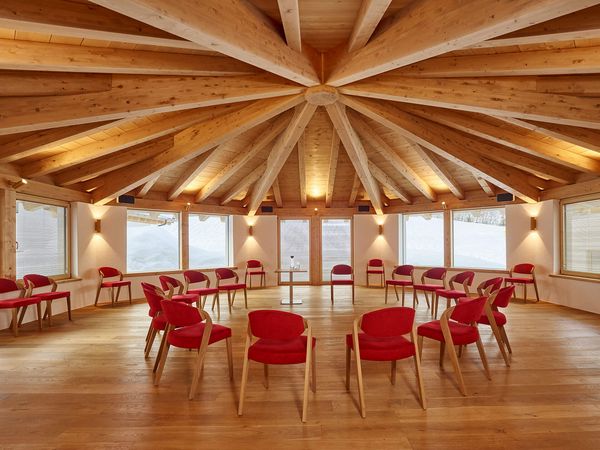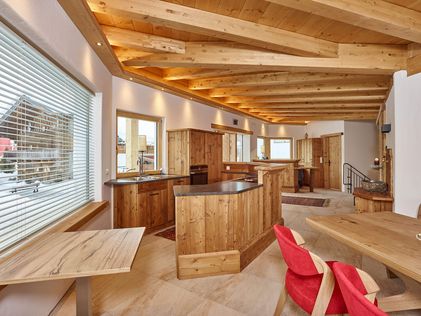 Events in the Löwen Chalets
In addition to seminars, the Löwen Pavilion is also ideal for other types of events, such as yoga seminars and retreats as well as for spiritual seminars with meditations. The nature all around invites you to reflect and the natural rooms made of wood continue this path. In addition, the rooms can be flexibly equipped with mats and seat cushions.
To the Yoga seminars »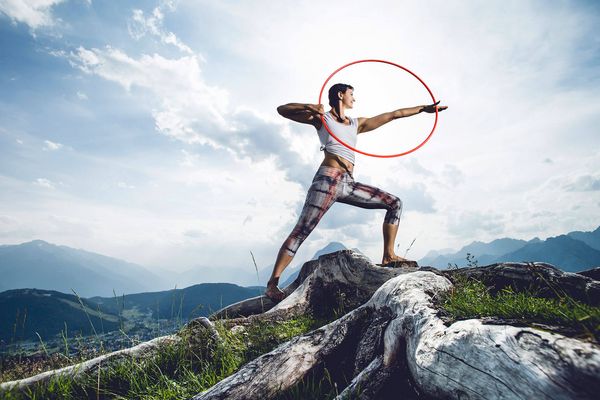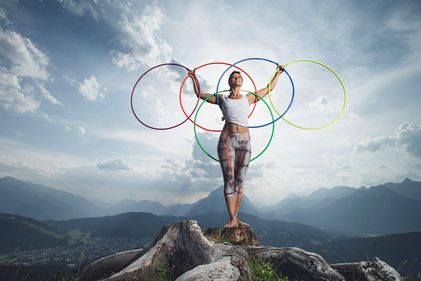 Catering for your event
Suitable catering is also required for your event in the Löwen Chalets.
On the one hand, you have the option of self-catering in the chalet's own kitchens. In the Löwen Pavilion there is also the Lion Lounge in the entrance area, which is equipped with a small kitchen for free use.
On the other hand, you can also ask us for a suitable catering service. We also provide collaborations with Inns to enable you to have lunch outside.