WARMTH, INDIVIDUALITY AND AUTHENTICITY
Your Löwen Chalets host
The well-being of our guests is our top priority in the Löwen Chalets. To offer an authentic vacation home, to provide pleasurable experiences with passion and heart and to bring you closer to what is important to us - there is no more fulfilling life task for us.
Since the Löwen Chalets emerged from the Gasthof Lamm in 2017, it has been our greatest wish to make people happy, to see the joy in their eyes, the astonishment when they enter their vacation home for the first time. There is simply nothing more beautiful. It fills us with pride and gratitude and shows us that we are on the right path. The Löwen Chalets embody our ideas, values and dreams.
We value these things:
Our values
For us, a holiday in the Löwen Chalets means an individual holiday in harmony with nature, always accompanied by warmth and hospitality. The Löwen Chalets are surrounded by nature and protecting this gift is important to us. In this sense, your chalet is built entirely from natural and sustainable materials, because the most important building elements remain wood, stone, water, fire and air. We would like to offer you a family-friendly, private chalet where you can arrive and feel at home straight away. We hope to provide the comfort of home and the freedom to decide for yourself what experiences you want to enjoy in the region.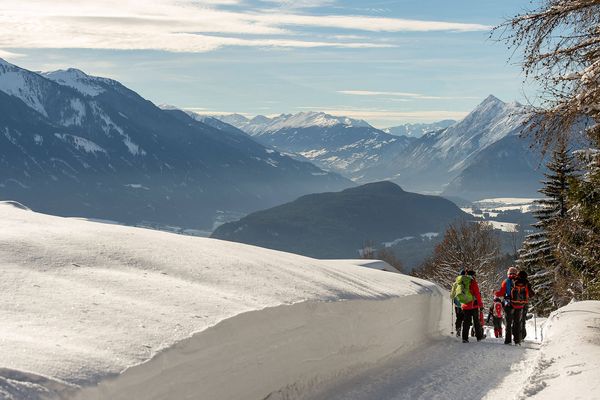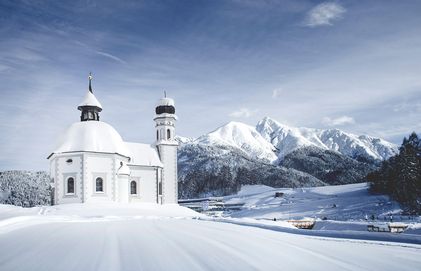 A lion at heart
Our chalets have literally developed from "lamb" to "lion". For us, the core is self-development, the recognition of individuality and the ability to go your own way. To discover the lion within. The eponymous lion in the chalets is enthusiastic and passionate, kind and courageous, creative and independent, confident and proud, playful and full of drive. While on vacation in the Löwen Chalets we want to convey that to you. This joie de vivre that awakens when you can do so much but don't have to do anything. Authentic living that focuses on the essentials. Away from busy life, in the middle of peace and nature.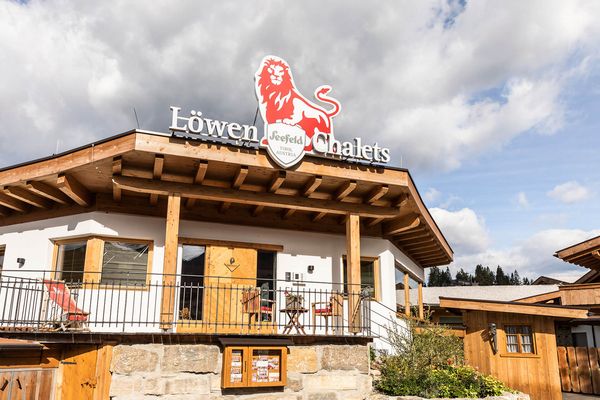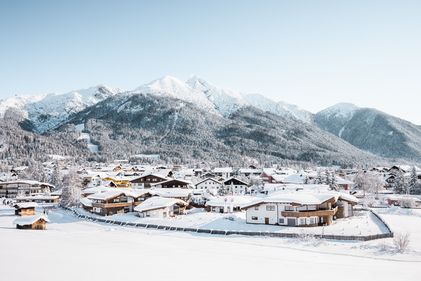 An individual vacation from the heart
The holiday feeling in the Löwen Chalets comes from the heart. In the lovingly furnished chalets, which are equipped with many well thought-out details, you come closer together, you experience more intensely and with all your senses. With only 5 chalets on the entire complex, you can enjoy complete privacy and peace, with nature right outside your door to pursue a variety of activities as you please. It is this combination of nature and upscale lifestyle that contributes to well-being and makes each day a special one. These are the days when everything is possible.
Enjoy the zest for life, the love of nature, the individual way of life, the comfort and the charming style. Enjoy your vacation time in the Löwen Chalets - we look forward to welcoming you here in Seefeld in Tirol ...
Familie Seyrling & Löwen Chalets-Team